Established in 1993, the Trust is a charitable organization that supports environmental, child welfare, and Waldorf education causes.
WE WORK TO CONTINUE the Legacy of Alice C. Tyler
Environment
Supporting environmental causes, programs, and projects to protect the Earth's biodiversity and promote clean air, water, and soil across the globe.
Child Welfare
We support programs to provide critical resources, services and support to at-risk youth.
Waldorf Education
We help fund the advancement of Waldorf education, training and development as an important teaching model.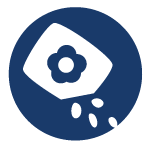 Our Process
Started in 1993 at the bequest of Alice C. Tyler, the Trust is a living legacy of Alice's work and passions. During her lifetime she supported a broad range of causes that benefitted the lives of underprivileged children, families in need of support, environmental efforts to promote clean air, water, soil and the protection of biodiversity, as well as Waldorf education and training.
Her legacy continues in the selection and annual giving of $.5 million to nonprofit, educational, and community organizations that meet criteria established by the Tyler Trust Board. The average grant totals between $25,000 and $200,000.
The Trust does not accept any unsolicited grant requests.
Our Board
The Tyler Trust Board is comprised of eight trustees including four relatives of Alice C. Tyler, three valued professionals that worked closely with Mrs. Tyler and her husband during their lifetimes, and one scientist.
The Trust meets every November to make funding decisions within three granting areas: Environment, Child Welfare, and Waldorf Education.
The Trust values organizations with low administrative overhead, proven success, high impact, and demonstrated need. Selected grantees reflect principles of performing work that benefits the greatest number of people or communities of animal and plant populations. The Board especially values and prioritizes unique opportunities to carry on the name and legacy of Alice C. Tyler.